Doctors & Staff
Meet the experienced and friendly doctors and staff who make Eyecare Associates Marshalltown the leading provider of vision care products and services in Marshalltown.
---
Abie R. Chadderdon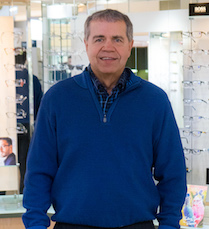 Dr. Chadderdon graduated from the Southern California college of Optometry in 1981. He practiced four years at Eisenhower Medical Center in Ft. Gordon, Georgia, while serving in the U.S. Army from 1981 to 1985; he joined Dr. Hinson in partnership. Shortly thereafter, the practice name was changed to Family Eyecare Associates and the Tama office was added. Dr. Chadderdon has additional training in pathology, contact lenses and children's vision. He is a member of New Hope Christian Church, Noon Lions Club, Rotary Club, Chamber Ambassador, and he coaches youth sports. He has served on the Junior Achievement Board, Mid-Iowa Community Action Health Advisory Board, YMCA Board, and the United Way Executive Committee serving as co-chair in 2006. He is an active member of the Iowa Optometric Association, currently serving as Eyecare Benefits Chairman. He served as the 1995-1996 president and was named young OD of the year in 1986 and OD of the year in 2007. He is active in the American Optometric Association serving as state representative on two committees. He serves as a member of the Iowa Army National Guard now retired at a rank of Lt. Colonel.
---
Connie J. Feldman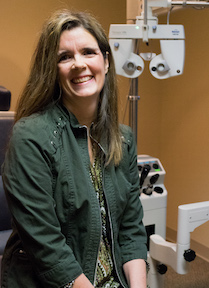 Dr. Feldman graduated from the University of Northern Iowa in 1994 with a Bachelor of Science Degree, majoring in Biology and Chemistry. She attended The Ohio State College of Optometry. She completed an externship at Dayton, VA Hospital during the fall of 1997. She also completed an Interdisciplinary Specialization in Geriatric for Health Professionals. She graduated from the Ohio State College of Optometry in 1998 with a Doctorate of Optometry. She was named the William Feinbloom Low Vision Student of the Year. She joined Eyecare Associates in July of 1998. She has served on the Young Professional Executive Board, the Noon Optimist Board, and the ELim Children Center Board. She has coached for her children on Marshalltown Area Soccer Club. She completed the Iowa Valley Leadership course in 2001. She is a member of St. Henry's Parish, Noon Optimist, Marshalltown Young Professionals, Iowa Optometric Association. She has three beautiful little girls at home.
---
Dr. Collin Edwards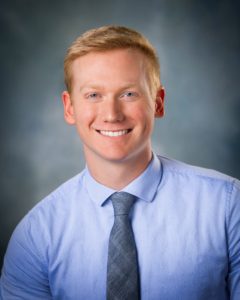 Dr. Collin Edwards is from Spencer, Iowa. He graduated from the University of Iowa in 2015 with a Bachelors of Science Degree in Human Physiology. He attended the University of Missouri-St. Louis College of Optometry completing externships at OMNI Eye Services in Atlanta, Saint Louis University Ophthalmology, and Vance Thompson Vision in Sioux Falls. These externships provided him the opportunity to work closely with cornea, cataract, oculoplastic, glaucoma, and retina specialists performing evaluations and post-operative examinations while also observing surgical procedures. He graduated from the University of Missouri-St. Louis College of Optometry in 2019 with a Doctorate of Optometry.
He is interested in expanding his skill set to include neuro-optometric rehabilitation for patients suffering from vision difficulties due to traumatic brain injury or stroke. He has spent time learning from Dr. Fitzgerald, Vice President of the Neuro-Optometric Rehabilitation Association, at Fitzgerald and Associates/Vision in Motion in Cedar Rapids, Iowa. Dr. Edwards is a member of the American Optometric Association and Iowa Optometric Association.
He is a devoted fan of Iowa hawkeye basketball and football. He enjoys playing tennis, basketball, and weightlifting in his free time as well as spending time with his dog Chief.
---