Doctors & Staff
Meet the experienced and friendly doctors and staff who make Eyecare Associates Marshalltown the leading provider of vision care products and services in Marshalltown.
---
Abie R. Chadderdon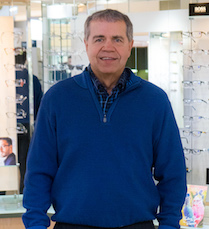 Dr. Chadderdon graduated from the Southern California college of Optometry in 1981. He practiced four years at Eisenhower Medical Center in Ft. Gordon, Georgia, while serving in the U.S. Army from 1981 to 1985; he joined Dr. Hinson in partnership. Shortly thereafter, the practice name was changed to Family Eyecare Associates and the Tama office was added. Dr. Chadderdon has additional training in pathology, contact lenses and children's vision. He is a member of New Hope Christian Church, Noon Lions Club, Rotary Club, Chamber Ambassador, and he coaches youth sports. He has served on the Junior Achievement Board, Mid-Iowa Community Action Health Advisory Board, YMCA Board, and the United Way Executive Committee serving as co-chair in 2006. He is an active member of the Iowa Optometric Association, currently serving as Eyecare Benefits Chairman. He served as the 1995-1996 president and was named young OD of the year in 1986 and OD of the year in 2007. He is active in the American Optometric Association serving as state representative on two committees. He serves as a member of the Iowa Army National Guard now retired at a rank of Lt. Colonel.
---
Connie J. Feldman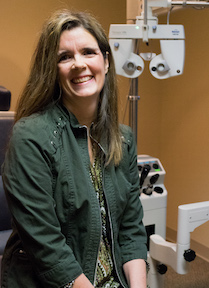 Dr. Feldman graduated from the University of Northern Iowa in 1994 with a Bachelor of Science Degree, majoring in Biology and Chemistry. She attended The Ohio State College of Optometry. She completed an externship at Dayton, VA Hospital during the fall of 1997. She also completed an Interdisciplinary Specialization in Geriatric for Health Professionals. She graduated from the Ohio State College of Optometry in 1998 with a Doctorate of Optometry. She was named the William Feinbloom Low Vision Student of the Year. She joined Eyecare Associates in July of 1998. She has served on the Young Professional Executive Board, the Noon Optimist Board, and the ELim Children Center Board. She has coached for her children on Marshalltown Area Soccer Club. She completed the Iowa Valley Leadership course in 2001. She is a member of St. Henry's Parish, Noon Optimist, Marshalltown Young Professionals, Iowa Optometric Association. She has three beautiful little girls at home
---
Kreg D. Harper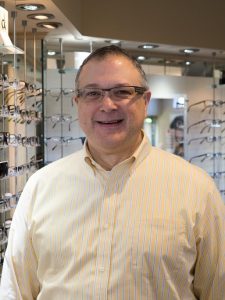 The newest addition to the practice is Kreg D. Harper OD. Dr. Harper is an Iowa native hailing from Panora, Iowa, in Guthrie County. He graduated from the University of Northern Iowa and then received his doctorate from the Illinois College of Optometry in Chicago.
Dr. Harper brings with him a wealth of experience. He spent his immediate post graduate time in fellowship at the Minneapolis Eye Consultants specializing in laser refractive surgery and advanced glaucoma treatment. Following his time in Minnesota, he received additional training and/or was employed in some of the most prestigious ophthalmology practices in the upper Midwest including: Tobin Eye Institute in MO; Omaha Eye & Laser Institute in NE; and Wolfe Eye Clinic in Iowa. Dr. Harper specializes in medical eye care related to diabetes, high blood pressure and arthritis; glaucoma, cataracts and eye pathology. He also treats eye infections, evaluates LASIK candidates in addition to performing routine eye exams and fitting contact lenses.
Dr. Harper is an active member of the American Optometric Association, the Iowa Optometric Association; and Heart of America Contact Lens Society. He has served as a national COPE reviewer where he would evaluate continuing education courses and recommends national certification of content which is then accepted in every state & US territory.
He has 2 adult children, Katherine a nurse in Des Moines and Eli pursuing further education in medicine in Denver. His interests include his pets, music & travel.
Dr Harper is accepting new patients at both Marshalltown & Toledo locations. Put his experience to work for you!
---